I do realize I have never made an actual written post before and that is because I really truly have nothing to say. However I have joined 2 comps and only 2 comps and am really excited to give this another go. I joined
Drew10player's
Incorporation Modeling
. The basis of it is to take a given piece of CC and use it not in the way it was intended. I happily took 1st place and Host's choice on the first assignment using sensual poses and a dress in a non sensual way. Here I have Janelle at a modern art museum.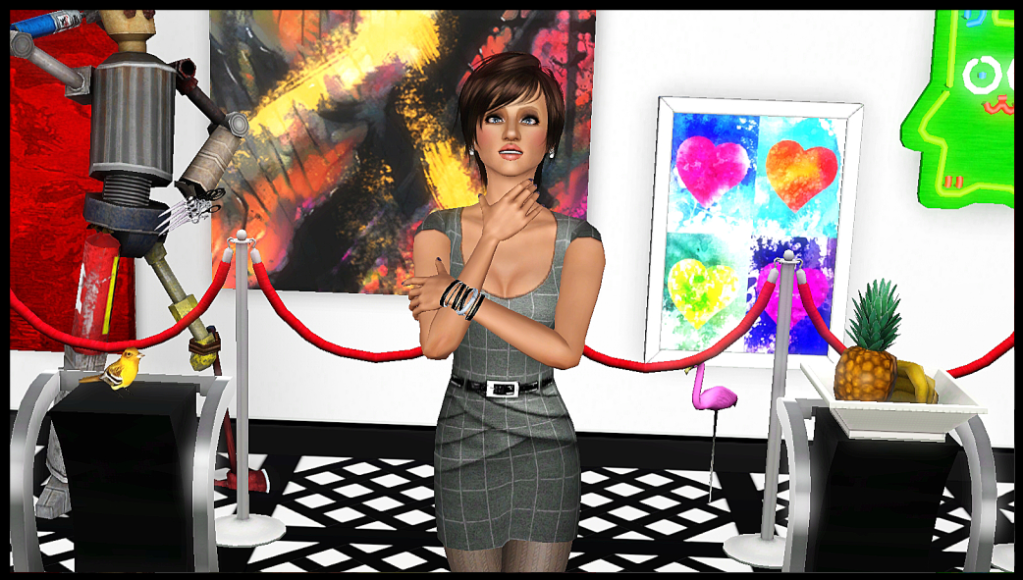 The second assignment is using the LOVE wall art in an outdoor setting. I instantly had the idea of using it as a garden sculptor and I love how it turned out.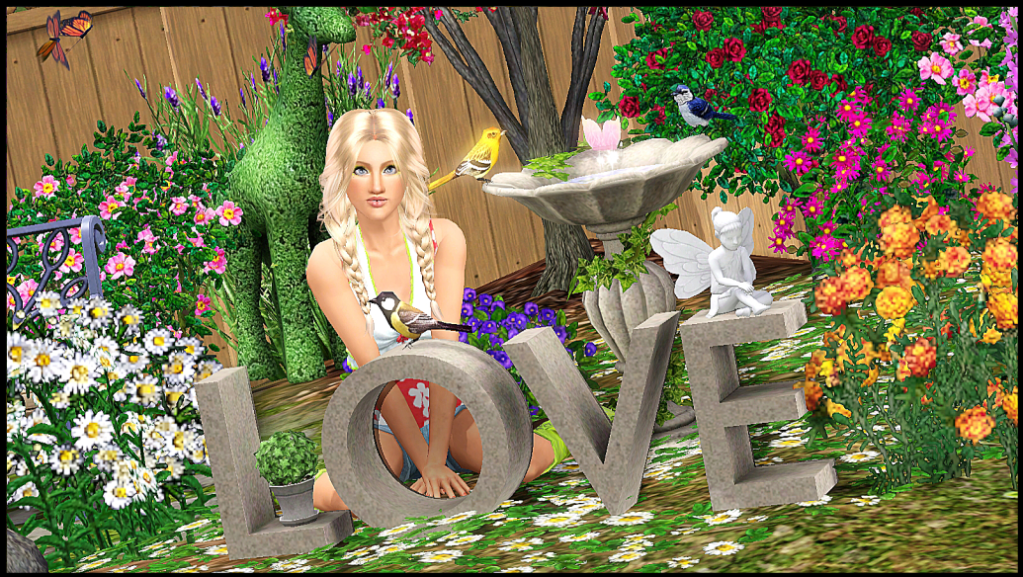 Also in super exciting news... Felicia opened up signups for Girls Just Wanna Have Fun Cycle 3 and I could have judged since I was crowned crowd favorite of last cycle but the theme is based upon the calendar and I just couldn't pass it up. Signups have taken off and there is amazing competition so far so this pleases me as it will only push me to try my very best. I am thankful for PK for pushing me in Girls cycle 2. I am using a new sim named Sienna Dream. She wasn't created for the purpose of modeling but more of just messing around in CAS and she is quite charming to my eye. I hope she does well for me.
On a personal note I am chilling in the hotel room as tomorrow my family and I hop on a plane and start the next 3 years in the gorgeous Hawaii. I know poor poor me :P
First blog is quite the lengthy read I see....I apologize and make no promises to do this again but I have actually time on my hands and am elated about the sims modeling fun I am about to have again.